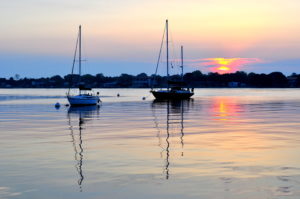 The Shadow of a Traumatic Event can follow and haunt us throughout our day and nights for years beyond the initial event. 100 victims share the same traumatic event, however, only 20% will suffer PTSD from that same painful experience.  There are many theories WHY, but the WHY is important.  Finding Peace within ourselves is important.
There are proven non-pharmaceutical techniques available for those that are willing to try them.  Eye Movement Therapy (EMT)  is transforming the lives of many suffers and freeing them from a life of fear and misery.
PTSD is never the person not being willing to let go of the past, but the past refusing to let go of the person.
http://www.military.com/daily-news/2016/05/31/alternate-ptsd-therapy-vets-ruffles-va-feathers-shows-results.html
If you have received a PTSD diagnosis from your physician you will need to obtain a Doctor's Referral for treatment.