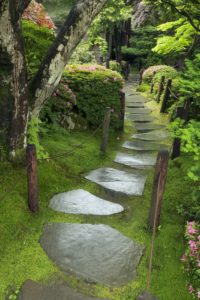 Gain Control of the "Other 97%" of your Thoughts
As we know there are many times in our lives we need to change, yet we find it very difficult.  Not only trying to find the new path on which we would like to embark, but the more trying task of staying on the path. Hypnotherapy can help with both.
What if every time you walked into a dark room you had to wander around in the dark touching everything? picking up everything? wiggle waggle everything to figure out how to make the room not dark? And then after hours of trial and error you finally opened the curtain or flipped a switch you then had to figure out what was appropriate to sit on. I know this sounds ludacris, however this is the kind of learning your subconscious mind does for you every moment of every day.  
Think of the time and energy that would be wasted if you had to relearn everything in your life over and over again.  This is how patterns and habits develop in our lives, you know exactly what to eat, where to sleep, who to interact with.  You have favorites, tastes, types of people, places and things that you tend to gravitate towards automatically towards those preferences.  Your subconscious has created these shortcuts in your life so you can spend your energy learning new things, creating, or just honing your superpowers not relearning how to use a lightswitch.
How much effort does it take to try something new?   Your brain is having about 70,000+ thoughts every day but 97%+ are the same thoughts you had yesterday.  So to have a "new" thought or idea it comes in that 3% window of different thoughts. Things that are strange or new take a tremendous amount of attention, because we have to put conscious thought into the mastery process, think of learning another language or trying to play an instrument you've never played.  It takes a lot of time and effort in that 3% of your thinking to learn that skill, until you have practiced it enough times that it become automatic, an unconscious effort. 
Now you may wonder what those other 97% of our thoughts are, so many of them are not real "thoughts" but automatic actions.  You rarely look a doorknob and think about it "I wonder what that does?" "Who made the decision to put that there?" Just like there are so many actions and reactions in our lives that are so automatic we accept them as just an unchangeable reality, like the doorknob.   Many of our automatic reactions are like the basic doorknob. Normal, standard, society accepted. Then some or our subconscious reactions are over the top, misplaced, or completely malfunctional. However, so many of them are so automatic that even when they are completely mismatched for the situation we don't even realize how crazy they are, until someone else points out "That is not where the doorknob belongs."
Hypnotherapy accesses the 90% to help you heal and reach your goal.  Re-educating the 90%, teaching it to do something "new" is the key.
There is a very common saying "The definition of insanity is doing the same thing over and over again, and expecting (wanting) a different result." By that definition we are all insane. If you keep doing what you've done, you'll keep getting what you've got.